Our Story
The Seed that Grew the Tree...
Back in 2009, Co-founders Anthony and Lynn met when working for an Inner London Local authority school improvement team. They quickly bonded over a love of words, books and coffee, but essentially they loved developing and running training for teachers together.
Scratching their heads to find a resource they could recommend to teachers, they realised that what they had created for their training events couldn't be found in one single resource; time and again, they were creating something that combined high quality children's literature, drama and grammar which also helped reduce teacher workload, and this simply didn't exist elsewhere – the whole English curriculum taught creatively through quality children's literature.
When the opportunity to work independently arose in 2012, they decided, over several flat whites in their favourite coffee spot, to take the plunge and create a consultancy based on this core principle and so what started as a seed of an idea grew into Literacy Tree. With Anthony's experience of language and literature – knowing exactly how to embed the grammar – and Lynn's extensive background of drama in education – knowing how to bring a book to life – they then began to write their own resource, using books they loved that they knew worked in the classroom. This became the Teach Through a Text pedagogy and the core values that underpin this literary curriculum.
The Seed Becomes a Sapling...
Starting out in a small room in a school in Kings Cross, they began developing more and more resources using books they knew and loved as well as selecting new texts they discovered. Before they knew it, there were enough planning sequences to fill a website and for schools to adopt as a whole school approach. Soon, all teachers could access the plans they had written – all this alongside full diaries working in schools in London and before across the whole of the UK.
Branching out…
Before long, they realised they couldn't do this by themselves and, through their work with schools, they brought together a team of like-minded experienced and passionate teachers. This creative team were all committed to improving children's lives through quality literature and teacher's lives by creating consistent high-quality resources to improve work-life balance. By now they had acquired so many books that they needed a bigger office too! And before long the Literacy Tree website evolved into a place where teachers could access all the book-based resources in one place.
Putting Down Roots...
Literacy Tree remains a small, friendly and approachable company with UK Headquarters still in central London, but now, as well as supporting teachers in the UK, they're also lucky enough to regularly travel around the world (or on Zoom!) to work with schools as far flung as Brazil, Costa Rica, Hong Kong and India. The teaching of high-quality literacy remains the focus and they continue to pride themselves on exceptional customer service. They are always happy to chat in person, or jump on a call to talk about teaching through a text.
Meet the Team
Allow us to introduce ourselves…
All consultants are children's literature enthusiasts and skilled in planning through text. They have all contributed to creating resources for Literacy Tree.
Lynn: Co-CEO and Co-Founder (she/her/hers)
Lynn has taught from Nursery to Y6 and was a Literacy coordinator and an Advanced Skills Teacher in Southwark before becoming a Local Authority Consultant and a Deputy Head. Lynn has a background in drama-in-education and is always looking for ways to engage children within literature to use as a platform to inspire high quality writing. This inspired her focus for an MA in Achievement and Equity in Education from the Institute of Education which she completed in 2001 whilst teaching. Lynn is a KS1 and KS2 moderator for writing and runs training for moderators for Local Authorities. She'll admit that she's slightly obsessed with words and their origins, and is particularly geeky about homophones and portmanteau.
Get in touch lynn@literacytree.com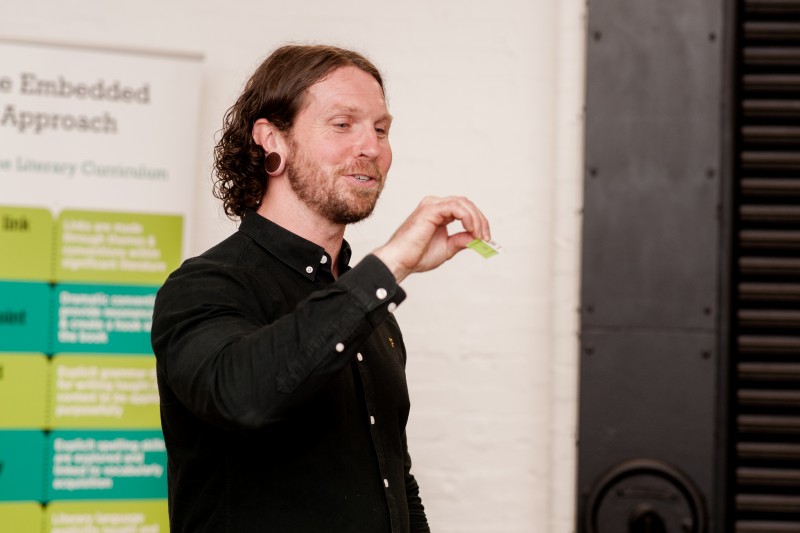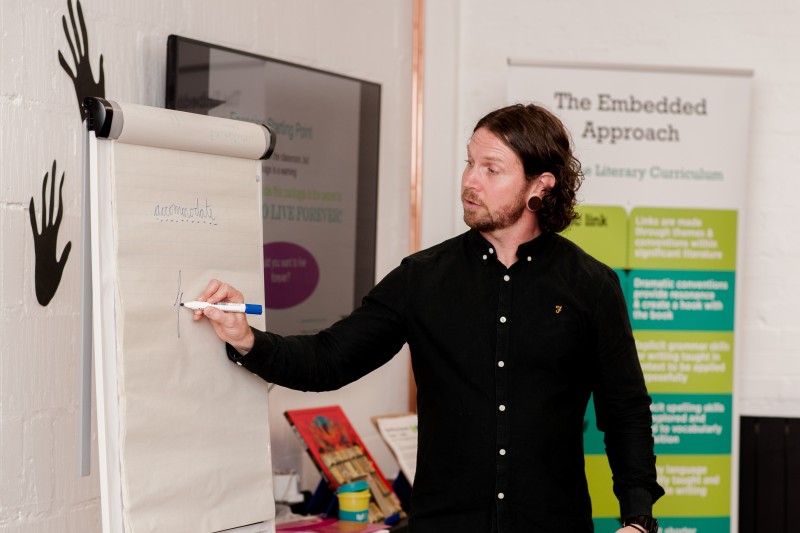 Anthony: Co-CEO and Co-Founder (he/him/his)
Anthony has a background in English Literature with a focus on children's literature and drama and has taught children in Key Stages 1 and 2 in Primary Schools across London. He has worked as an English Subject Leader and an Advanced Skills Teacher in schools in Merton and Islington, where he developed book-based provision. Later, Anthony became a Local Authority Literacy Consultant for a central London authority and within this role led on the development of new training using engaging, high-quality texts to create equally high-quality written outcomes. Anthony is also an experienced Key Stage 1 and 2 moderator, running training for moderators. When not reading or writing, he can found to be playing with idioms and creating puns.
Get in touch anthony@literacytree.com
Pippa: Senior Consultant (she/her/hers)
After qualifying from Edinburgh University in Scotland with a BEd Honours in Primary Education and specialisms in English and Music, Pippa started her teaching career in London and taught across the primary age-range in several schools. Prior to joining the Literacy Tree, she managed a nursery, was a Deputy Head and a Local Authority Advisor in Merton. Pippa is an experienced Key Stage 1 and 2 moderator and adores seeking out the best in new children's literature to be included in Literacy Tree's monthly Literature Reviews.
Get in touch pippa@literacytree.com
Donny: Senior Consultant (he/him/his)
Donny has taught in Scotland and England across KS1 and KS2 since qualifying from Glasgow with a PGCE and previously from Edinburgh with a degree in English and Philosophy. Donny has led English in schools as well as holding leadership and phase leader roles and most recently has been a lead practitioner of English teaching for a Local Authority. He is an experienced KS2 writing moderator and can often be found in bookshops finding new poetry books or graphic novels.
Get in touch donny@literacytree.com
Alex: Consultant (she/her/hers)
After graduating from the University of Bath, Alex gained her PGCE at Southampton University. Since then, she has taught KS1 and KS2 and held senior leadership positions in schools across Hampshire and London. After working as a Lead Practitioner for English, Senior Teacher and Deputy Head, Alex became a Teaching and Learning Advisor for a Multi-Academy Trust across the South Coast. Most recently, she has also worked with ITT providers, supporting the next generation of teachers. Alex is a self-professed grammar geek with an unhealthy obsession for puns who needs frequent reminders from her daughter to keep her hands off her bookcase.
Get in touch alex@literacytree.com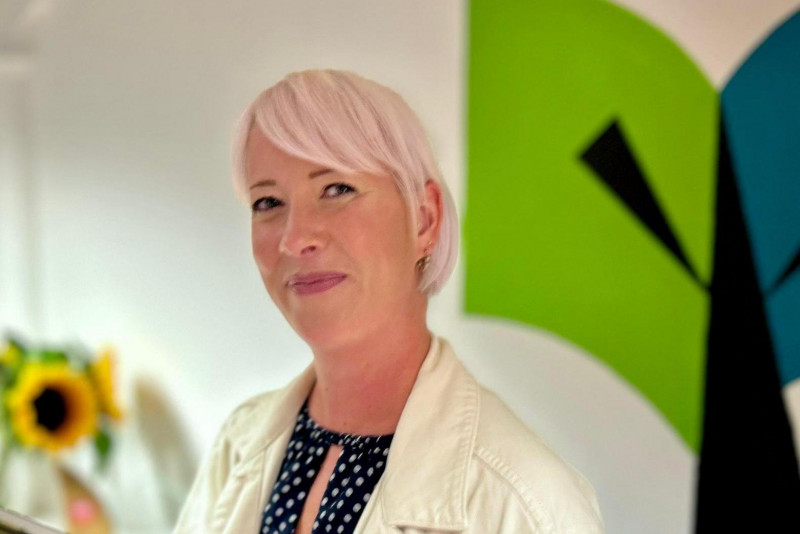 Jen: Consultant (she/her/hers)
After qualifying with a BA in Primary Teacher Education from Oxford Brookes University, Jen worked as a Class Teacher, English Lead, Lead Teacher and Assistant Headteacher in schools across South London. Prior to joining Literacy Tree, she worked in teacher education for two years supporting teachers and leaders at all stages of their career, working on a range of programmes such as the NPQ in Leading Literacy, the NPQ in Leading Teacher Development and leading whole-school improvement projects focused around teaching and learning. Jen has recently completed an MA in Education: Culture, Language and Identity at Goldsmiths University. She is particularly passionate about ensuring children are exposed to authentic representations of different lives, cultures and experiences in the books that they encounter.
Get in touch jen@literacytree.com
Katie: Resource Manager (she/her/hers)
Since qualifying from Roehampton University, Katie has gained extensive experience teaching in primary schools in the South East. Katie has led English and Curriculum teams and held a lead practitioner role for English, as well as supporting teachers across Key Stages through working as a Specialist Leader of Education for a national academy trust. Katie finds it difficult to pass a bookshop without stepping foot inside.
Get in touch katie@literacytree.com
Jacques: Business Manager (he/him/his)
Jacques is a dedicated team member at Literacy Tree, with a passion for climbing and expertise in operations. When not tackling new challenges in the office, you can find Jacques scaling new heights on the rocks. With an eye for detail and a love of problem-solving, Jacques brings a unique perspective to their work, always striving for excellence both on and off the job.
Get in touch jacques@literacytree.com
Jamie: Lead Developer (he/him/his)
Since gaining his degree in Computer Business & E-Systems Technology at BCU back in 2008, Jamie has been working in web and systems development. He has been the lead developer on website and systems projects for organisations of all shapes and sizes, from start-ups to national and global household names. Jamie also has extensive experience in the education sector with over 50 school websites using 'School-Hub' his self-built content management system. Jamie is a devoted family man, who also enjoys following formula 1.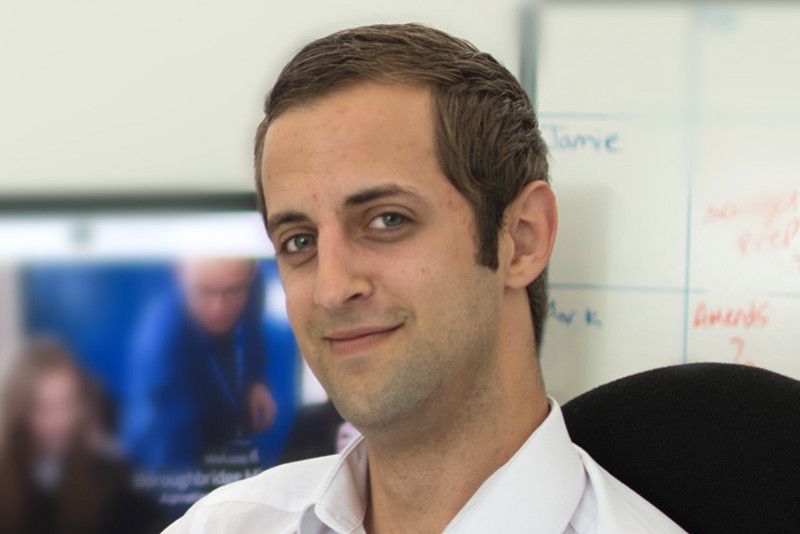 Nicola: Consultant and Research Lead (she/her/hers)
Nicola has taught across the primary age range as well as being a primary English lecturer and a Reading Recovery teacher. She has an MA in Education (Applied Linguistics). Previous to joining Literacy Tree, Nicola was a Deputy Head in Tower Hamlets. Nicola spends her time browsing picture books in bookshops, never being able to leave without a new addition for her collection.
Get in touch nicola@literacytree.com
Sarah: Office Manager (she/her/hers)
Sarah has a degree in graphic design from UAL, as well as being a stationery obsessive - she has the ability to get hold of just about any shaped post-it note, sentence strip or tote-bag at a moment's notice. She can often be found - rooibos in hand - fixing the photocopier.
Get in touch admin@literacytree.com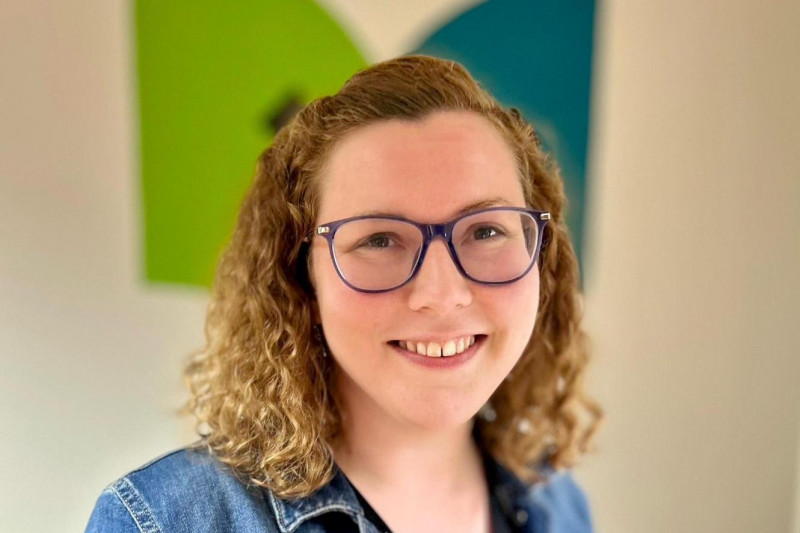 Hannah: Consultant (she/her/hers)
After graduating from Durham University, Hannah undertook an MEd at Cambridge. Based on pedagogical research practices, this training had huge impact on her early teaching career where she taught in Key Stage 1 and Key Stage 2 and led literacy. In recent years, Hannah has led literacy at Highgate Primary Academy in South Yorkshire and has been Assistant Head, Deputy Head, Head of Academy and Headteacher. She is an SLE, has moderated in two local authorities and now works as Primary Literacy Lead at Astrea Academy Trust. Hannah believes that if everybody read children's fiction the world would be a better place.
Get in touch hannah@literacytree.com
Claire: Consultant (she/her/hers)
Claire graduated from Exeter University with a BEd (Hons) and has taught in Somerset Schools across the Primary age range for over 20 years. During this time she has led Literacy in several schools and has worked as a freelance consultant with Somerset Literacy Network. She has been a Deputy Head and Headteacher in both large urban and small rural primary schools and recognises the many strengths that small schools have when it comes to being creative with their curriculum. She is an LA Lead Moderator for KS2 and also the Subject Lead for English for Somerset SCITT's PGCE course - nurturing the next generation of teachers is her passion. Her personal collection of picture books is constantly growing!
Get in touch claire@literacytree.com